Online Mindfulness-Based Stress Reduction Teacher Training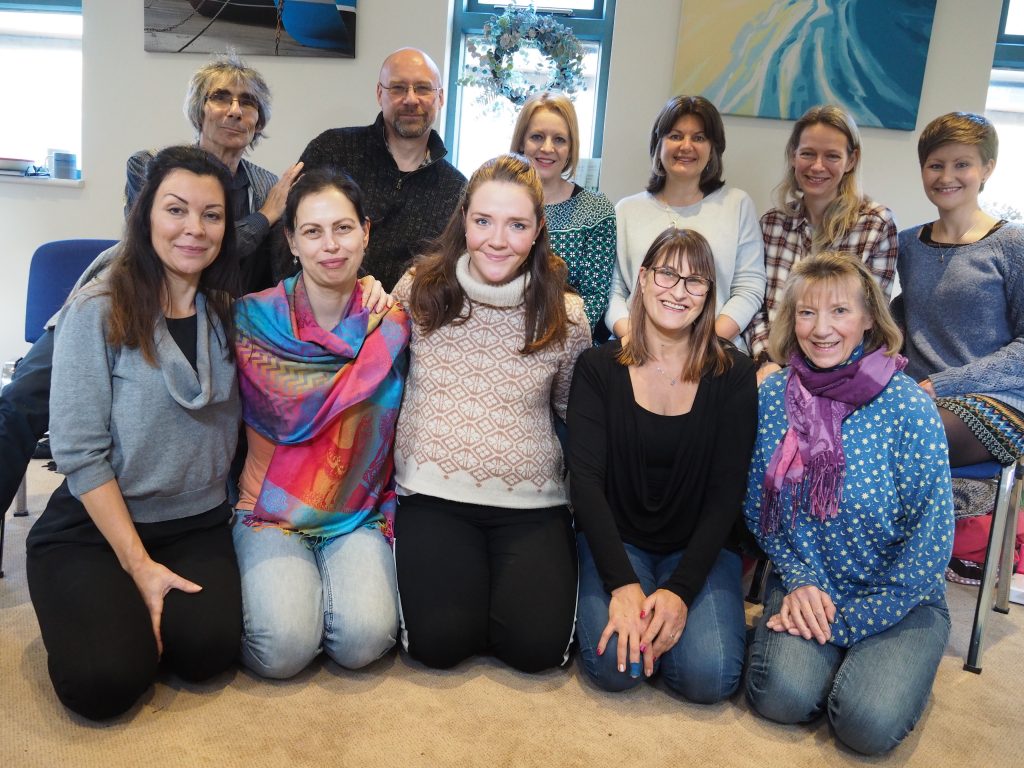 Mindfulness-Based Stress Reduction Teacher Training
In response to the pandemic, all the Teacher Training courses are being delivered online.
This teacher training fully equips you with the knowledge and material to deliver the 8-week MBSR course to groups.
Please contact angie@mindfulnessuk.com for further details and to let us know what you need.
Many employers, in the private, public and charity sectors, are now looking for teachers Listed with BAMBA to deliver the evidence-based MBSR Course to their staff.
MindfulnessUK's 12 month (minimum) training pathway meets teacher training regulations with the British Association of Mindfulness-Based Approaches (BAMBA).
At the end of the training, you can become a Listed Teacher with the national professional body, BAMBA.

Explore the modes of delivery below and decide which suits you best.
Online MBSR Teacher Training- full course

The whole of the Teacher Training plus the additional elements are delivered online, within a group. Please contact us to find out when the next training commences.

A conversion course for those who are already trained teachers eg Integrating Mindfulness and Compassion, Breathworks, MBCL, OMC, MA, who would like to also deliver the MBSR.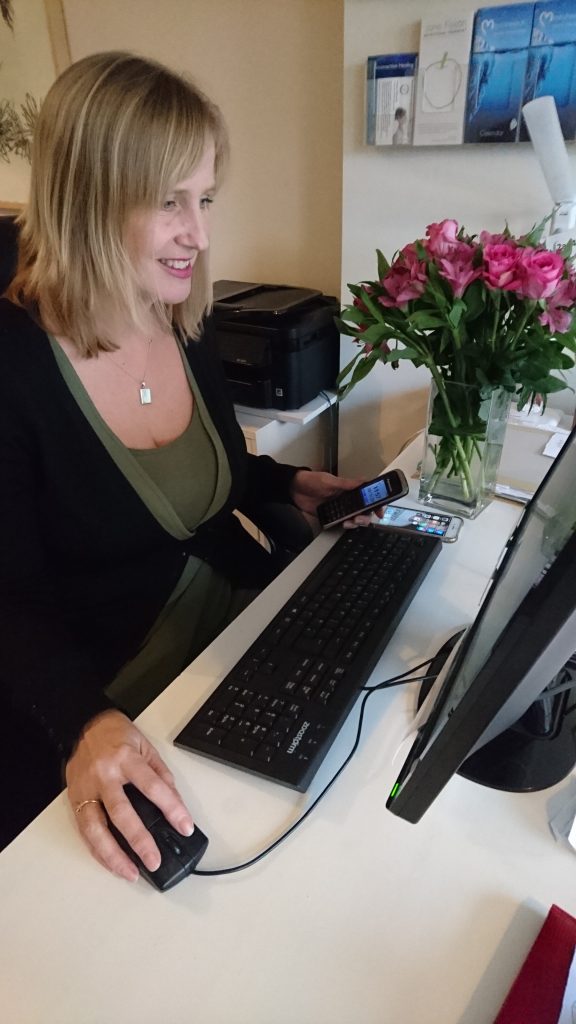 Call 01823 323206 for Course details from Angie, our Head of Teacher Training
The assessment process - when to teach and when not to

Background to secular mindfulness

A detailed week by week 8 week programme for each session of the MBSR course

Exploration of the inquiry process

A lovely booklet of poems, prose and stories to include in your teaching

Assessment of the student's portfolio

Referee to the regulated List of Teachers
Guidance and experiential learning of all the mindfulness practices, exercises, strategies and techniques

Dynamics around "holding" a group

Dealing with difficulties and pain

How to be a mindful teacher and the 8 attitudes of mindfulness

Encouraging, setting and helping the participants sustain home practice

Advice and support in setting up your own courses
Prerequisites: Applicants must have completed the MBSR course in a group setting (incl. online with a teacher) and have a regular mindfulness practice of 6 months or more. MindfulnessUK offers the MBSR online to fulfil this criteria.
Additional Course Elements
A. Supervision: Please note that supervision for the first 2 courses is an essential part of the training and is offered remotely via Zoom or telephone. The learner will be asked to submit audio or video, along with weekly lesson plans, to support the process of supervision. There is an additional cost for weekly supervision. You can, however, charge participants for these courses.
B. Online Process of Inquiry Masterclass.
C. Attendance on Retreats that meets the Good Practice Guidelines.  MindfulnessUK offers retreats, both in a venue and online.
Please have a look at the courses below and contact us for further information. If you would like to do this Teacher Training online, please contact angie@mindfulnessuk.com for details.
A conversion course for those who are already trained teachers eg Integrating Mindfulness and Compassion, Breathworks, MBCL, OMC, MBCT, who would like to also deliver the MBSR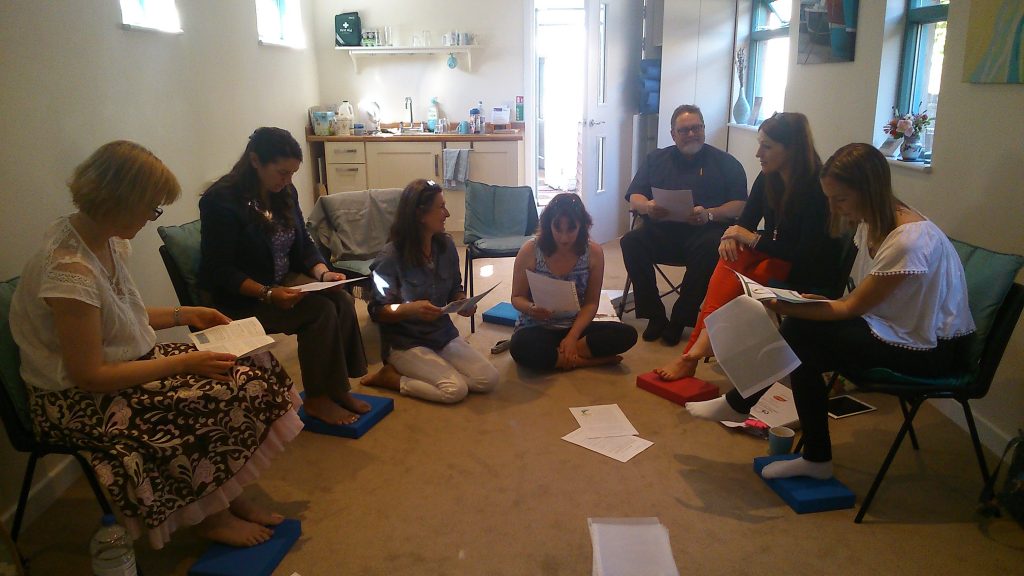 Mindfulness-Based Stress Reduction Teacher Training Courses
Online
Online Accelerated Integrating Mindfulness and Compassion (IMC) Qualification for Health care Professionals. 9.30am to 4.30pm 15th Jan, 5th Feb, 5th March,9th April, 7th May & 18th June 2021. Tutors are Karen Atkinson & Dr Helen Noble. This course is aimed at all healthcare professionals who work with patients facing difficulties with their diagnosis and/or symptoms….
Sign up to our newsletter